Our WordPress contributions
SatelliteWP's team members help improve WordPress through their various contributions.
Giving back for ore than
12 ans
WordPress is a free platform created by passionate volunteers who care about web development.
At SatelliteWP, we make a living using this free platform. Therefore it is logical for us to get involved in its evolution.
Our involvement is not new! In fact, our team members have been actively involved in the community since 2010…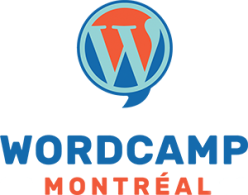 WordCamp Montréal
WordCamp Montreal is the largest WordPress conference in Canada. Since 2010, members of our team have been attending WordCamp Montreal. We were involved in all aspects of the event.
Like many, we simply started as an attendee. Then we were volunteers, speakers, sponsors and organizers.
The event has no more secrets for us!
French Translation
In French please!
Do you use WordPress in French Canada? Did you know the project was restarted in 2017 by our team at SatelliteWP? We are in charge of translating the WordPress core and approving submitted translations for themes, plugins, and other tools offered by the WordPress community.
A massive task
Since the relaunch by the SatelliteWP team, more than 100,000 translations have passed through our hands. And it's not over! Every day, new translations needs to be added or approved.
Mass translation
In order to have even more impact in our quest to translate as many strings as possible, we developed the PO-Merger tool which allows us to get started with the work made by the French team and to avoid reinventing the wheel. Following the development of this tool, we created a dictionary to automatically translate content and catch French expressions used in France that we do not use in Canada. As a result, our translation speed has greatly increased!
Join the French Canadian team
Advanced performance
Nginx, a powerful web server
Nginx is a powerful web server that allows you to transfer data quickly and have a small footprint on your server's resources.
WP Rocket, the best plugin
WP Rocket is a premium plugin that helps make your site faster by using various caching techniques.
Rocket-Nginx, the ideal combo
The use of Nginx and WP Rocket was not enough for SatelliteWP. We have developed Rocket-Nginx, a custom configuration created to get the most out of both tools. Do you think this site is fast?
I want a fast website
And more!
A caring company
Our team members are passionate about WordPress and our involvement doesn't stop there! We use our expertise with WordPress in a way that makes an impact in our community.
Sharing knowledge
Companies offering services similar to ours are not threatening. They make WordPress shine, in their own way. That is why we do not hesitate to share our knowledge and answer questions on social networks. A few members of our team manage the Montreal WordPress Community page on Facebook.
Donations and services
Every year, SatelliteWP supports a variety of causes that are close to its heart. We have awarded scholarships to impactful people in our society, we have offered free or discounted services to various organizations and we give our time to mentor other entrepreneurs.
Would you like to collaborate with SatelliteWP?
Fill out the form and one of our experts will get in touch with you.
"*" indicates required fields
You may also call us: