Our involvement in The WP Crowd
One of the thing we believe in at SatelliteWP is sharing our knowledge and giving back to the community. Because we've all been helped by other more knowledgeable people when we started, and because karma is a good thing.
As such, SatelliteWP's co-founders are part of various online and business communities, and one of those is The WP Crowd which has now been around since 2016.
What is The WP Crowd?
In a sentence : "The WP Crowd leverages top experts in a variety of specialties to create unique content for the WordPress Community."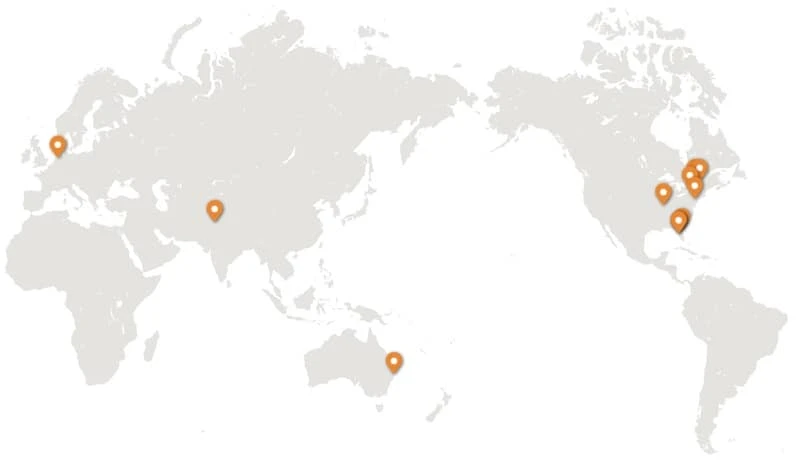 This happens through a variety of original content in the form of Blog Articles, Mastermind Sessions recorded to YouTube, Product Showcases and even a Podcast available through Apple iTunes.
That's over 70 blog articles, close to 100 YouTube videos and more than 60 podcast episodes, all in all representing well over 200 hours of quality and entertaining WordPress-related content.
That is A LOT of valuable content made available free of charge by a number of renowned experts in the worldwide WordPress community.
In addition, most of the members also contribute personally in various others ways such as:
Presenting and volunteering at WordCamps
Organizing local WordPress meetups
Sharing GitHub repositories
Guest blogging
Contributing to WordPress (Core, Plugins, Themes or Translations)
Members of The WP Crowd are active and influential members of the WordPress community, and are using this exposure to share the knowledge of the platform, but also a number of topics including business, health and finances.
What are we contributing?
Having been members since its inception, we've been fortunate in helping to shape the group to what it is today. We took part in the initial discussions to frame what the WPC could be, we helped in building the website itself and we were instrumental in ensuring a solid web hosting strategy was in place to accommodate the growing needs of the site.
Both Maxime and Jean-François have also contributed in the shape of blog posts or participating in Products showcases and various other activities.
And since www.thewpcrowd.com was officially launched in 2016, we're proud to say that it's been managed and secured by the SatelliteWP maintenance service.
Accessing the content and joining The WP Crowd
Here are the links to The WP Crowd's online content:
If you should like what you see and hear, AND you'd like to also be part of the team, the best way to reach us is through the Facebook page above… don't be shy, join the fun!