Make your WordPress site accessible
What is accessibility?
The concept
Digital accessibility is the provision of digital resources (for instance a websites) to all individuals, regardless of their hardware or software, their network infrastructure, language, culture, location, or their physical or mental abilities.
The purpose
That all users, on an equal basis, can perceive, understand, navigate, interact, create content and also make their contribution to the digital world.
Conformities
Conformities are used to create a standard for the development of accessible websites or digital platforms. By respecting these requirements, we ensure the accessibility of our digital asset
Your website is a target…
We're all in hackers' crosshairs. Get your free analysis of your current situation in less than 5 minutes.
The major players in terms of compliance are:
The United States
The France
Canada (Ontario)
Japan
In Quebec, the norm is the WCAG 2.0 (Web Content Accessibility Guidelines) level AA.
The levels of compliance
A
If you stop at Grade A, you are not compliant with the ADA (American Disabilities Act, a legal requirement in the United States). In addition, while Grade A removes some minimal barriers for people with disabilities, there is still a long way to go to reach Grade AA.
AA
Grade AA adds a layer on top of what has already been done at Grade A. This represents a good compromise, even if we still make site navigation difficult for a non-negligible portion of our visitors.
AAA
It is not absolutely necessary to go to this rank. According to the W3C (World Wide Web Consortium), it is not possible to meet all the criteria requested in the Level AAA Success Criteria section for certain types of content.
But for most of the site, it's usually achievable. However, if the intent is to be as accessible as possible to your customers, then going for AAA grade aspects will be a benefit for everyone.
Why should you invest in accessibility?
An accessible website increases the target audience of your website, and consequently has a direct impact on your ability to achieve your business goals.
Accessibility lowers the level of resources devoted to assisting customers who need help, and these resources can be reallocated to other activities.
In the United States, accessibility protects you from potential legal liabilities (at least according to the Americans With Disabilities Act). This act is specifically designed to forbid "discrimination against persons on the basis of disability in the full and equal enjoyment of the goods, services, facilities, privileges, advantages, or accommodations of any place of public accommodation by any person who owns, leases (or leases to), or operates a place of public accommodation." (source)
Just look at the trial of the National Federation of the Blind v. Target Corp, which has created case law for high-volume sites that need to conform to the legislation.
By the way, did you know that less than 10% of websites are considered accessible? You could be among the first to do so in your field, a solid competitive advantage.
Why choose WordPress when it comes to accessibility?
How to make your site more accessible
Think about accessibility from the beginning
There are several norms and regulations that exist in different countries, which serve as standards for developing accessible websites or digital platforms.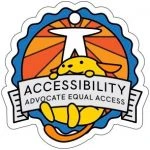 By respecting these guidelines, you make sure to be accessible. In Quebec, the only requirement is to follow the WCAG 2.x, an international requirement.
To avoid over-going the research and development process, a winning solution may be to install the Beaver Builder theme as well as the Beaver Builder page builder.
As Beaver Builder is based on the WCAG 2.0 and ATAG 2.0 standards, it is ideal for cost savings in implementing accessibility into code.
Too late, the site is already online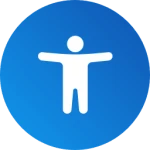 While it would technically be easier to redesign an entire site to make it accessible, the reality is that this can mean a huge investment of time and money.
Some simple solutions exist that do not require changing the entire site and can overcome more difficult problems, such as
You can find several other plugin suggestions by searching for "accessibility" on the wordpress.org
You also have browser applications that can scan every page of your site and provide you with accessibility reports, such as AXE and SiteImprove, which are available in Chrome.
Conclusion
Whether your site is already online or you're thinking about the solution upfront, there are several ways to make it accessible using WordPress. The WordPress CMS has been a reliable platform for over 15 years, and there are dozens of plugins and themes that are now mindful of the concept of accessibility.
Before diving into an accessibility project, contact one of our experts who can help you figure out which solution is the most appropriate for your organization!