SatelliteWP launches its new WordPress site
The entire SatelliteWP team is proud to welcome you to its new website! When the service was launched in 2017, it was a side project shared between two companies. The project took off quickly and we had to adjust. Today, SatelliteWP is the main project of the company and brings a complete team to life!
SatelliteWP.com, version 1.0
Initially, the site was built in two weeks to "see if it could work"!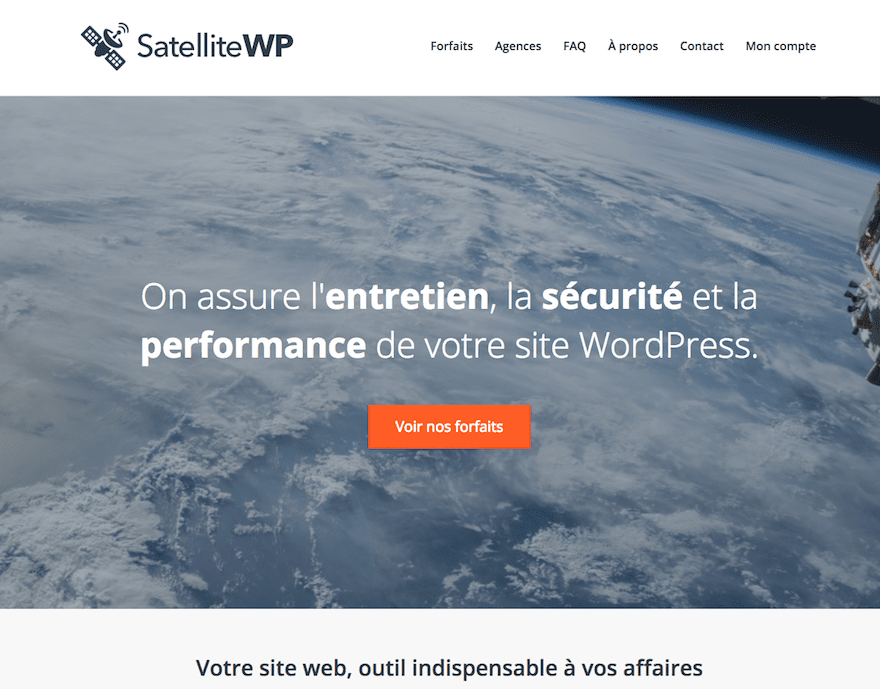 At that time, we had made decisions that would allow us a quick launch, but also containing several compromises.
Your website is a target…
We're all in hackers' crosshairs. Get your free analysis of your current situation in less than 5 minutes.
This first site has evolved for more than 3 years and has served us well.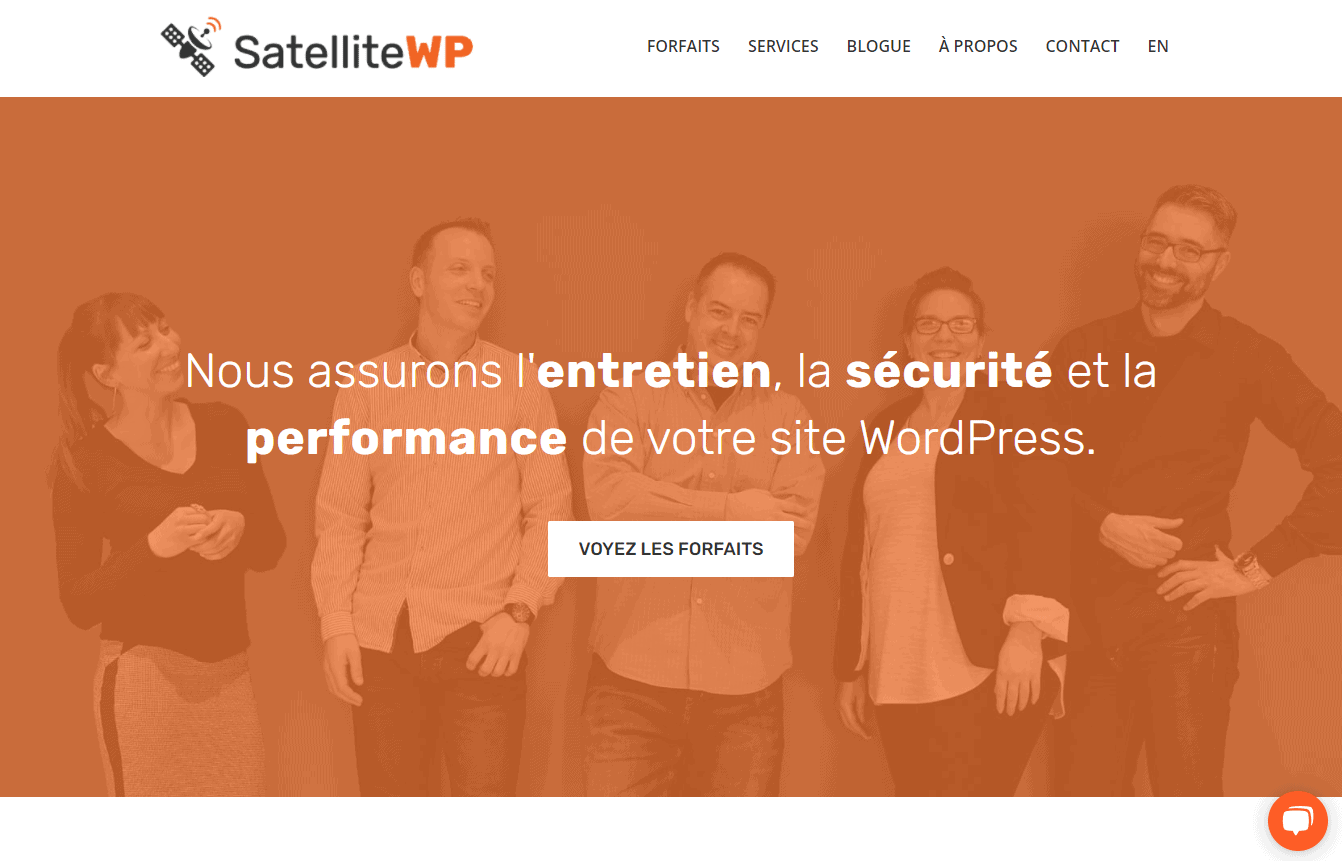 When the pandemic hit in March 2020, we thought that, like many companies, all our projects would be put on hold. We chose to start the redesign process since we would have a lot of time to fill in our schedule…
New site, new image
Following excellent internal discussions and with our friends at Bras Gauche,we received a design beyond our expectations. They were able to skillfully put into images the ton of ideas (some of them contradictory!) that we put in their hands. The sleek, high-end and more human design represents us totally.
The technical work of integration, which we are experts in, could now begin!
But life decided otherwise…
The design had to sleep on the tablet for (too) long… because of COVID.
We simply didn't have time to meet our own needs, too busy helping our customers with their web challenges during this time when online shopping and the need for a functional website exploded.
Version 2.0 will never see the light of day
When we started the integration, we ran into some integration issues. As we are technical experts, we could not afford to compromise on performance.
Time passed and some technical choices were no longer the best available.
While more than half of the work was done, we questioned our technical choices and chose to start the integration again on a new basis!
Version 2.0 of our site was only theoretical…
Here is version 3.0
This opportunity will have allowed Gutenberg, the new WordPress editor since version 5.0, to mature. And, following a challenge that the WP Rocket team had given themselves during their own redesign,we chose to imitate them by creating our site by staying as close as possible to an architecture using the tools available natively in WordPress. No Elementor, BeaverBuilder, Divi, WP Bakery… or even a custom theme.
It wasn't easy at times, but we managed to create a site beyond our technical expectations, without compromising.
This new site is intended to be current, better representing the essence of SatelliteWP and at the height of our talent… technique!
This would not have been possible without the help of everyone on the team who participated in its development, criticism, testing and deployment.
That said, it is important to thank in particular the entire Bras Gauche team for the ideation of the concept, the creation of the models, the desire to push us to "go elsewhere" and above all, for the patience during the revisions. Without their talent and motivation to make us happy customers, the project would not be what it is.
Coming in version 3.1
The site is not perfect. We know.
We had to put aside some ideas so we wouldn't stop moving forward. But that's okay. We had set ourselves a deliverable date… and we respected it! Unlike a book or movie, the final product is not necessarily final… and can be improved following launch!
Today, it is with pride that we start the beginning of the sequel for our site! Versions 3.1, 3.2 and 3.3 will soon be deployed.
Until then, we are preparing for you a series of articles explaining our process and our choices to allow you to question yourself and take advantage of our mistakes… without having to do them!
Enjoy your visit to our new website…